Drift In Danger
Drift in Danger is an arcade drifting game where you need to earn drift points while
homing missiles are following you and trying to kill you.
It's a pretty hard and addictive game.

Keyboard Keys:
A/Left Arrow,D/Right Arrow,S/Down Arrow (Reverse)
Game-pad:
Left analog stick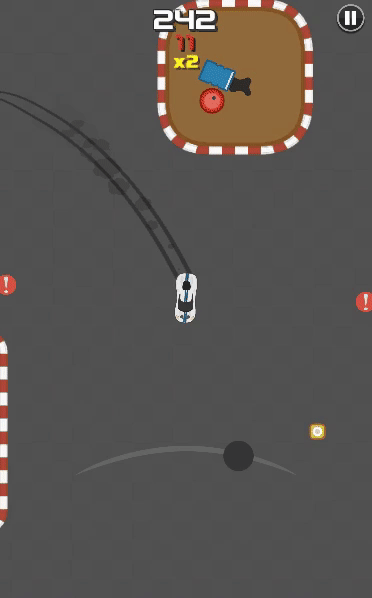 While you are drifting you need to avoid hitting on walls and obstacles,otherwise your drift points will reset.
Simple one finger controls.Steer your car easily and drift like crazy without the need of brakes.
Pick up shields to defend yourself or nitro to boost your speed.

Retrieve coins when you avoid or destroy missiles.
Use you coins to buy better and faster cars.
Also available on